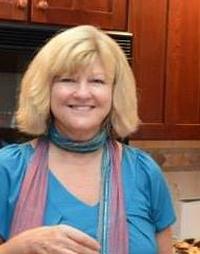 Mary Beth Whitcomb
Phone: 781-878-5551
Email: mbwhitcomb@wellcoach.com

What is Wellness Coaching?
Professional coaches have long been recognized for their skills in helping athletes and executives perform at their best. Now professional wellness coaches are helping people reach their best health and well-being.
Wellness coaches are trained to help clients develop and implement personal wellness plans by:
accepting and meeting us where we are today
asking us to take charge
guiding us in doing the mindful thinking and doing work that builds confidence
helping us define a higher purpose for wellness and uncover our natural impulse to be well
helping us tap into our innate fighting spirit
addressing mental and physical health together
helping us draw a personal wellness blueprint
helping us set realistic goals; small victories lay the foundation for self-efficacy
harnessing the strengths we need to overcome our obstacles
helping us view obstacles as opportunities to learn and grow
helping us build a support team
Wellness coaches are practitioners and life-long students of coaching psychology, a field focused on the scientific study of happiness and well-being.
Great coaches have several skills you will notice early. They are great listeners and enjoy your stories. They foster self-acceptance and self-respect. They arouse, engage, energize, and challenge you to reach higher at the right moment. They have a bird dog's ability to sniff out your strengths, values, and desires. They are playful when appropriate. They take risks and ask courageous questions. They don't rescue you from emotional muck - sometimes you need to sit in it for a bit to energize your desire to change. They know that your life is at stake if you don't take care of yourself. And they know how to celebrate your successes.
The process of wellness coaching progresses through several stages:
You provide background information through various assessments, so that you and your coach are well-informed on the key issues, including medical considerations, as appropriate
During the first 60-90 minute coaching session, you identify your priorities and develop a personal wellness plan including a vision, three month goals and the first steps.
In subsequent 30-40 minute coaching sessions, each week, month, or quarter, you and your coach review the progress toward your vision and goals, explore and resolve the most pressing issues, learn something new, and then agree on a set of goals for the following week. You will enjoy plenty of ah-hah insights along the way.
Mary Beth Whitcomb RN, CHWC, ACSM Certified Personal Trainer, ACE Group Fitness Instructor, Reiki Master Level III and AAGC Certified Grief Counselor and owner of "Wholeness of YOU"
As a Professional Certified Health and Wellness Coach, Personal Trainer/GFI, Reiki Master and Registered Nurse who is passionate about healthy living, Mary Beth combines traditional and holistic approaches to help other's achieve their goals.
Mary Beth specializes in working with people who are struggling with their weight and those who have, or are at risk for developing, chronic illness such as Type 2 Diabetes, Arthritis and Heart Disease. She will help you make sustainable lifestyle changes by empowering you. So are you ready to live a happier, healthier, and more joyful life??? Give Mary Beth a call now for your free 30 minute consult.
Mary Beth works with clients in person, by SKYPE, and by phone
To make sure that you understand what Wellness Coaching is and how it can change your life, I offer a FREE 30-minute trial coaching session. To set up your FREE session, contact me via phone or email. From there, if you feel I am the right coach for you and you are ready to start working on reaching your wellness vision, we can talk about the sessions I offer.