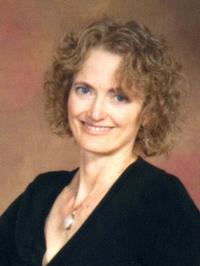 Leela Devi
Phone: 541-752-1784
Email: LeelaDeviDancing@gmail.com

What is Wellness Coaching?
Professional coaches have long been recognized for their skills in helping athletes and executives perform at their best. Now professional wellness coaches are helping people reach their best health and well-being.
Wellness coaches are trained to help clients develop and implement personal wellness plans by:
accepting and meeting us where we are today
asking us to take charge
guiding us in doing the mindful thinking and doing work that builds confidence
helping us define a higher purpose for wellness and uncover our natural impulse to be well
helping us tap into our innate fighting spirit
addressing mental and physical health together
helping us draw a personal wellness blueprint
helping us set realistic goals; small victories lay the foundation for self-efficacy
harnessing the strengths we need to overcome our obstacles
helping us view obstacles as opportunities to learn and grow
helping us build a support team
Wellness coaches are practitioners and life-long students of coaching psychology, a field focused on the scientific study of happiness and well-being.
Great coaches have several skills you will notice early. They are great listeners and enjoy your stories. They foster self-acceptance and self-respect. They arouse, engage, energize, and challenge you to reach higher at the right moment. They have a bird dog's ability to sniff out your strengths, values, and desires. They are playful when appropriate. They take risks and ask courageous questions. They don't rescue you from emotional muck - sometimes you need to sit in it for a bit to energize your desire to change. They know that your life is at stake if you don't take care of yourself. And they know how to celebrate your successes.
The process of wellness coaching progresses through several stages:
You provide background information through various assessments, so that you and your coach are well-informed on the key issues, including medical considerations, as appropriate
During the first 60-90 minute coaching session, you identify your priorities and develop a personal wellness plan including a vision, three month goals and the first steps.
In subsequent 30-40 minute coaching sessions, each week, month, or quarter, you and your coach review the progress toward your vision and goals, explore and resolve the most pressing issues, learn something new, and then agree on a set of goals for the following week. You will enjoy plenty of ah-hah insights along the way.
Welcome! Thank you for visiting my page.
Making healthy lifestyle changes on your own isn't easy - if it were, you would not be considering a health and wellness coach. Fortunately, you don't have to do it all on your own - that's what I'm here for. Creating the life you want can be a remarkable journey of self discovery, and together we can make it a dance. It can be exciting and fun.
Here's a bit about my background that may help you decide if we might work well together.
While I have always been a natural sciences geek, I also have strong background in alternative and complementary therapies. I started out as a massage therapist, then returned to school for a Master's in nursing. I'm driven by curiosity, a love of learning, and understanding cultural perspectives that are from my own. I cherish what I have learned from the following experiences:
Massage therapy with a variety of clients, including six years working at a residential treatment center.
I have worked in most aspects of women's health, dealing with everything from family planning to prenatal, and peri and post menopause issues.
Health education: everything from healthy eating, to tobacco cessation and prevention, exercise, mindfulness based stress reduction, and living well with chronic diseases, to cultivating positive thinking.
Facilitating support groups for adults with chronic and life threatening illnesses at the Center for Attitudinal Healing (Austin, TX).
Nurse-Coordinator for the Put Prevention Into Practice Program (PPiP) in Hays County, TX. Health risk assessments and health education on a variety of topics.
Breast & Cervical cancer screening, case management, and health education at the Community Women's Wellness Center (University of Texas School of Nursing).
Assisting clients and families with end of life issues at Hospice Austin.
Writer: Herbclips for the American Botanical Council, mostly examining research on the effectiveness of botanical medicine.
Adjunct faculty at Concordia University (Austin, TX) in the department of Kinesiology teaching a body/mind/spirit fitness class.
Certified Nia instructor, teaching a body/mind/spirit workout for adults, seniors, and in the past, women healing breast cancer.
I also teach yoga and Fit for Life, a balanced program of aerobics, strength, balance, and flexibility.
Contact me for a free 20 minute call so we can determine if we are a good fit for each other, and if you are ready to move forward with coaching at this time. When we decide to set up a coaching relationship, you will complete a comprehensive wellness assessment which will give us both a sense of scope and direction for your coaching. Clients tell me they learn a lot from completing the wellness assessment.
Once you've submitted your well-being assessment, we will set up your password-protected Wellcoaches client website, and confirm your login details by email.
Please note that I will treat all of your personal information, including your name, your email address, your correspondence with me, and your personal Wellcoaches website, as private and confidential. Contact me if you have any questions.
Fees
Please note all packages and first sessions include an annual $30.00 fee for your own confidential wellness space on the Wellcoaches website.
Packages
3 month program: 90 minute wellness planning session and 13 weekly 40 minute sessions ~ $660.00
3 month program: 90 minute wellness planning session and 7 biweekly 45 minute sessions ~ $503.00
After completion of the first 3 month program, you will qualify for a complementary "where do we go from here?" session (40 minutes), and new ongoing 3 month blocks of wellness coaching at the following rates:
12 weekly 40 minute sessions ~ $480.00
7 biweekly 45 minute sessions ~ $346.00
Session rates:
Annual wellness planning session (75 - 90 minutes) $130.00
Individual sessions (40 minutes) $60.00 (plus $30.00 website fee if first or annual session)