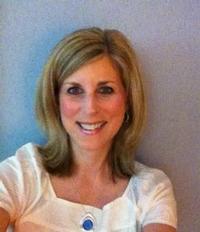 Beth Shepard
Phone: 2533351414
Email: bethmshepard@gmail.com

What is Wellness Coaching?
Professional coaches have long been recognized for their skills in helping athletes and executives perform at their best. Now professional wellness coaches are helping people reach their best health and well-being.
Wellness coaches are trained to help clients develop and implement personal wellness plans by:
accepting and meeting us where we are today
asking us to take charge
guiding us in doing the mindful thinking and doing work that builds confidence
helping us define a higher purpose for wellness and uncover our natural impulse to be well
helping us tap into our innate fighting spirit
addressing mental and physical health together
helping us draw a personal wellness blueprint
helping us set realistic goals; small victories lay the foundation for self-efficacy
harnessing the strengths we need to overcome our obstacles
helping us view obstacles as opportunities to learn and grow
helping us build a support team
Wellness coaches are practitioners and life-long students of coaching psychology, a field focused on the scientific study of happiness and well-being.
Great coaches have several skills you will notice early. They are great listeners and enjoy your stories. They foster self-acceptance and self-respect. They arouse, engage, energize, and challenge you to reach higher at the right moment. They have a bird dog's ability to sniff out your strengths, values, and desires. They are playful when appropriate. They take risks and ask courageous questions. They don't rescue you from emotional muck - sometimes you need to sit in it for a bit to energize your desire to change. They know that your life is at stake if you don't take care of yourself. And they know how to celebrate your successes.
The process of wellness coaching progresses through several stages:
You provide background information through various assessments, so that you and your coach are well-informed on the key issues, including medical considerations, as appropriate
During the first 60-90 minute coaching session, you identify your priorities and develop a personal wellness plan including a vision, three month goals and the first steps.
In subsequent 30-40 minute coaching sessions, each week, month, or quarter, you and your coach review the progress toward your vision and goals, explore and resolve the most pressing issues, learn something new, and then agree on a set of goals for the following week. You will enjoy plenty of ah-hah insights along the way.
Where will you be in three months? Will you be stuck in the same cycle of unhealthy behaviors? Or will you be healthier and happier? Whether your goal is to run your first 10K, achieve and maintain a healthier weight, learn to cope with stress in more positive ways, reduce health risk factors, or to cultivate more energy for doing the things you enjoy, professional wellness coaching can make all the difference.
When you're ready to do the hard work of behavior change, I'll provide the expertise, support, and accountability you need to turn your wellness vision into reality. As an experienced clinical exercise physiologist, health educator, and wellness coach, I'll help you sift through the science and hype to create a personalized plan that's both enjoyable and effective. Together, we'll find ways around your biggest obstacles to well-being and make sure you're on the right path for long-term success.
Note: If you're looking for an easy or quick fix, this isn't it; if you're looking for supplements, "cleansing," a magic solution, someone to say that you can lose 20 pounds in 2 weeks or a drill sergeant to yell at you when you lapse, we're not a good match. But if you're looking for a science-based, respectful approach to lasting change, please get in touch.
As a professional wellness coach, I guide my clients with kindness, compassion, evidence-based behavior change techniques, and health management science. This means, for example, helping you create a safe and effective fitness program tailored to your goals, interests, needs, and preferences; taking a balanced, whole-foods, intuitive approach to good nutrition and healthful eating habits; and working in cooperation with your healthcare provider to make sure your activity level is appropriate for your medical history and any current conditions.
On a personal note, I enjoy hiking, biking, dancing, swimming, and strength-training; I'm a former recreational runner, having completed many 10Ks, 12Ks, half-marathons and a handful of sprint triathlons. My husband, teenagers, and I love to explore trails in the Cascade & Olympic ranges here in the Pacific Northwest and in National Parks in the Western US.
Education & Certifications:
M.S. Exercise Physiology /Adult Fitness/Cardiac Rehab
B.A. cum laude Biology
WA State Secondary Teaching Certificate - Biology, Health
ICWHC Board Certified Health & Wellness Coach
Registered Clinical Exercise Physiologist and Certified Exercise Physiologist- American College of Sports Medicine (ACSM)
Exercise Is Medicine, Level 3 Credential
Certified Personal Trainer - American Council on Exercise (ACE)
Certified Weight Management Specialist - American Council on Exercise (ACE)
Licensed and Certified Corporate Wellcoach - Wellcoaches Corp.
Am I Hungry?® Facilitator trained
Advanced Cardiac Life Support trained - American Heart Association
Basic Life Support, Healthcare Provider Level certified - American Heart Association
Professional Experience:
For over 25 years, I've worked in fitness centers, hospitals, and corporate settings in the Seattle area, helping people achieve their well-being goals and enjoy a better quality of life through sustainable lifestyle change:
Women's health/fitness issues: prenatal and postpartum well-being, menopause, weight loss
Exercise/wellness/education for special populations: for men and women with heart disease, lung disease, diabetes, and major health risk factors like high cholesterol, high blood pressure, sedentary lifestyle, and obesity
Exercise/wellness/education for otherwise healthy people or athletes with specific fitness goals or who need help establishing an exercise and/or weight management program
Stress management - helping clients learn positive ways of coping with stress and organizing their lives to reduce stress
Health promotion consulting - Product & program development, staff training
Corporate health promotion; helping employers cultivate a healthier, happier workforce
Exercise testing and prescription - including occupational fitness testing on firefighters, police officers, and other public and private employer groups
Community education presentations on topics such as Heart-Healthy Cooking, Helping Your Overweight Child, and Exercise and Nutrition During Menopause
Group fitness instruction: low-impact, step, strength training, water fitness, kids' fitness, etc.
Thank you for your interest in working with me!
If you have any questions or are ready to get started, please email me (bethmshepard@gmail.com) or call me at (253) 335-1414.
To launch your program, the first step is to complete a short questionnaire; then, we'll schedule your initial consultation.
Please note that I (and Wellcoaches) treat all of your personal information, including your name, your email address, your correspondence, and your online personal file as private and confidential (click on Confidentiality to view our confidentiality policy).
All coaching sessions are conducted via phone and internet; I coach people all over the US and internationally, so your location is not an issue.
Fees (subject to change without notice)
Initial consultation: 60-90 minutes ($130)
Weekly follow-up sessions: 30 minutes ($60/session)
6-week Well-Being Jump-Start package: (includes initial consultation plus 5 weekly follow-up sessions) $395 (a $35 savings)
8-week Well-Being Thrive package: (includes initial consultation plus 7 weekly follow-up sessions) $495 (a $55 savings)
3-month Well-Being Pro package: (includes initial consultation plus 11 weekly follow-up sessions): $695 (a $95 savings)
Why 3 months? This time frame is long enough to make significant progress toward your goals, yet short enough to create a sense of urgency to help keep you motivated. You can pay per-session if that works best for you, but I see the best results in clients that make a formal commitment to focusing on behavior change for at least 3 months.
Advance payment required; major debit and credit cards accepted via Wellcoaches platform/online invoice system.
You have the power to change your life. With the support of a professional coach, you can make it happen! Please contact me for a brief, complimentary phone consultation to discuss your goals and how I can help you reach them, and any questions you have about wellness coaching.
An active, healthy lifestyle is within your reach. Why not get started today?