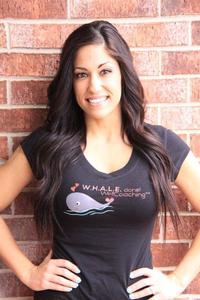 Alyea Alldredge
Phone: 314.323.9579
Email: alyeaalldredge@hotmail.com

What is Wellness Coaching?
Professional coaches have long been recognized for their skills in helping athletes and executives perform at their best. Now professional wellness coaches are helping people reach their best health and well-being.
Wellness coaches are trained to help clients develop and implement personal wellness plans by:
accepting and meeting us where we are today
asking us to take charge
guiding us in doing the mindful thinking and doing work that builds confidence
helping us define a higher purpose for wellness and uncover our natural impulse to be well
helping us tap into our innate fighting spirit
addressing mental and physical health together
helping us draw a personal wellness blueprint
helping us set realistic goals; small victories lay the foundation for self-efficacy
harnessing the strengths we need to overcome our obstacles
helping us view obstacles as opportunities to learn and grow
helping us build a support team
Wellness coaches are practitioners and life-long students of coaching psychology, a field focused on the scientific study of happiness and well-being.
Great coaches have several skills you will notice early. They are great listeners and enjoy your stories. They foster self-acceptance and self-respect. They arouse, engage, energize, and challenge you to reach higher at the right moment. They have a bird dog's ability to sniff out your strengths, values, and desires. They are playful when appropriate. They take risks and ask courageous questions. They don't rescue you from emotional muck - sometimes you need to sit in it for a bit to energize your desire to change. They know that your life is at stake if you don't take care of yourself. And they know how to celebrate your successes.
The process of wellness coaching progresses through several stages:
You provide background information through various assessments, so that you and your coach are well-informed on the key issues, including medical considerations, as appropriate
During the first 60-90 minute coaching session, you identify your priorities and develop a personal wellness plan including a vision, three month goals and the first steps.
In subsequent 30-40 minute coaching sessions, each week, month, or quarter, you and your coach review the progress toward your vision and goals, explore and resolve the most pressing issues, learn something new, and then agree on a set of goals for the following week. You will enjoy plenty of ah-hah insights along the way.
Hello! And thank you for stopping by my site----my name is Alyea Alldredge and I'm more than excited to welcome you to my website! So how did all this WellCoaching business happen? Well, my husband, Noah, owns a Personal Training Studio in Springfield, MO called BigTime Results. He is also a Registered Dietitian. A couple years ago, we decided that WellCoaching was the missing component to a holistic approach to optimal Wellness. He can tell people what to eat and show them how to work out, but there was a certain mental component missing behind trying to make lasting change. So, I enrolled in the WellCoaches School of Training and about a year later, I became a Certified Health and Wellness Coach.
After I got my first few clients under my belt, I knew this was what I was put on this planet to do! As for what else about me----Noah and I got married on 12/12/12 and have been enjoying checking things off our bucket list ever since. Our latest endeavor was running our first marathon together in Fort Worth, Texas in the Cowtown Marathon. It was an incredible experience and I loved accomplishing this with my Hubby Poo! We also are very involved in Civic Organizations such Girls on the Run, Rotary, Leadership Springfield, Junior League and Big Brothers, Big Sisters. I am currently the Vice President for the Board of Girls on the Run and Chair of the Pitter Pat 5/10K race for the Junior League. I truly feel like Noah and I were brought together to become a Health and Wellness Team that will help to improve the lives of those we work with!
Please give me a call or email me if you would like to get started or even if you just want to talk more about WellCoaching!